Sunday meetings start with refreshments from 3:30 pm and the more formal part begins at 4pm. It lasts for 60-70 minutes, when we sing God's praise, pray, read the Bible and hear a talk teaching the Bible. You can listen to a recording of a recent talk here.
This is followed by opportunity for more refreshments and chat afterwards.
During the meeting we also have a creche & Sunday School for those up to school year 6.
Our plan for the next few months of meetings: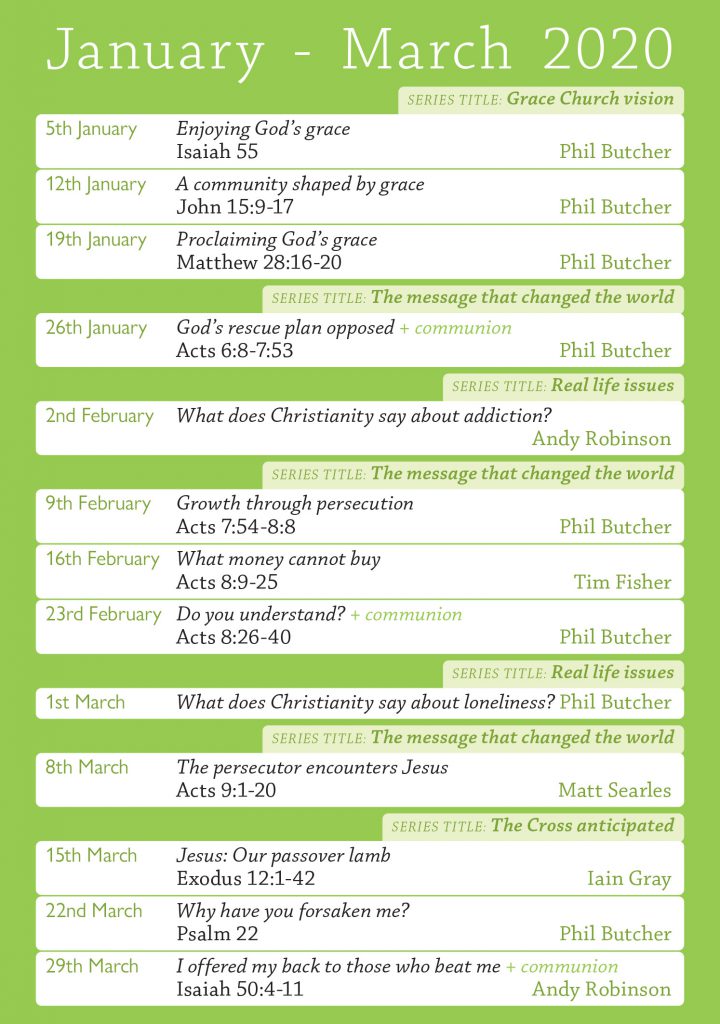 From Sunday 22nd March there will be a broadcast on our GCK YouTube channel from 4pm. There will be songs to sing at home with piano accompaniment, prayers and a sermon. We will stick with our programme of sermons in the series advertised. As a church family we will all be engaging with worship, prayer and God's word at the same time.…